7 Perks of Hiring an Interior Painting Company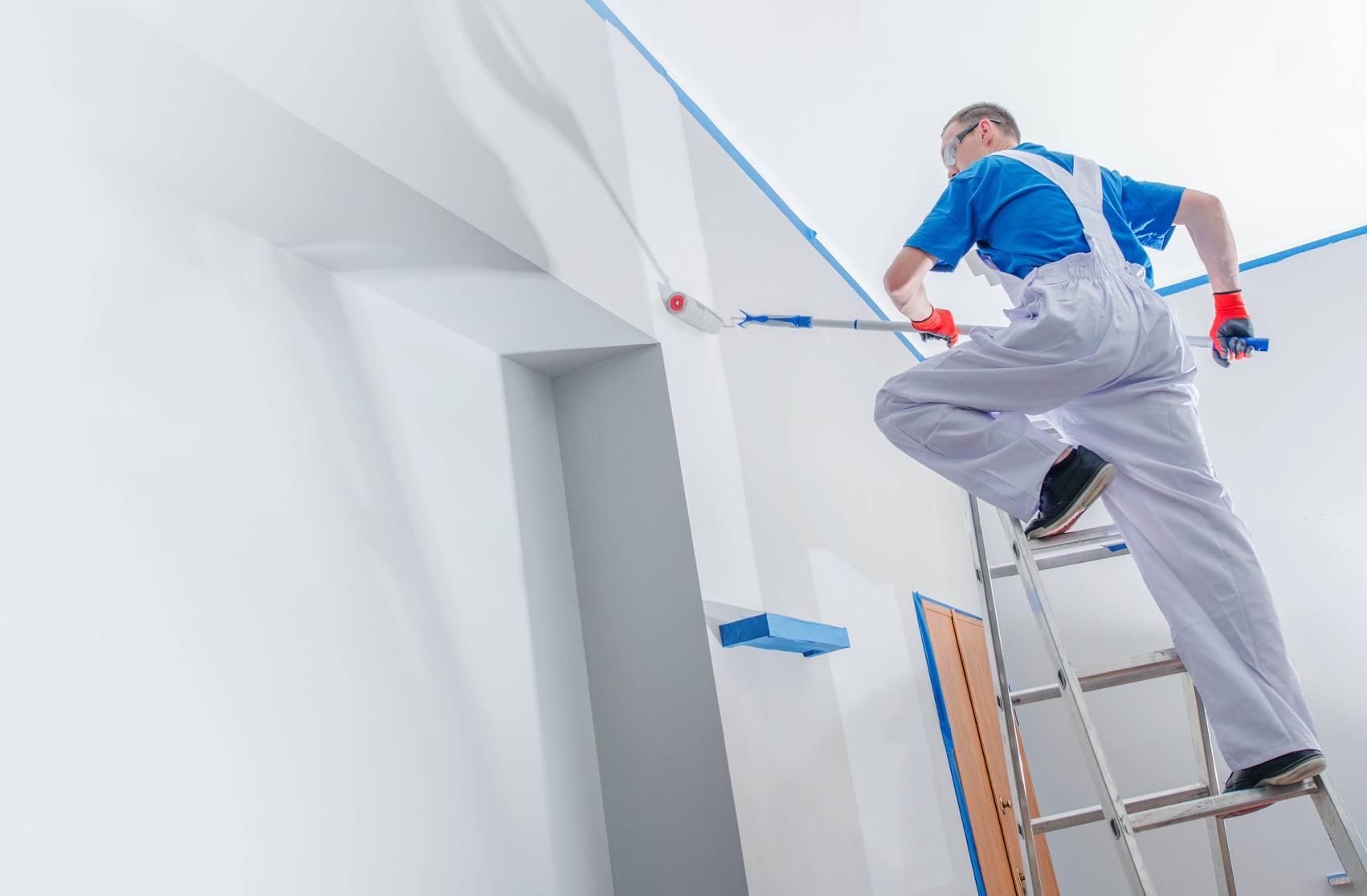 When you need painting done at your house, perhaps the best thing you can do to ensure a great paint job is to hire a painting contractor. There are several benefit of hiring a professional to do this tricky business of painting your walls. Here are 7 reasons to look to a pro for your next painting project.
Complete Prep Work
The biggest and most important part of any paint job is the preparation stage. A professional contractor knows how essential this step is and makes sure it is done before proceeding the work.
Perform the Job Safely
It might seem simple and safe enough, but paint is a chemical and it can be dangerous to work with. An experienced contractor comes with the proper safety tools and equipment to get the job done without incident.
Licensed and Insured
If something goes wrong with a project you are doing yourself, you have no real recourse. A professional who is licensed and insured cannot hold you liable for any accidents on the property.
Professional Quality Work
Look for a professional when you want professional quality work done. No matter how skilled you are, your job will be sure to stand out when it is completed by a professional with years of experience.
Thorough Cleanup after Completion
One of the most obnoxious things about doing a paint job is the cleanup afterwards. When you hire a contractor to do the job for you, you don't have to worry about paint messes.
Save You Money
If you go to the store to buy paint supplies and equipment, it is easy to spend lots of money on things that you think you need or that you think might be helpful. A pro will actually come to your home with the equipment and tools needed to complete the job, thus saving you money.
Save You Time
Hiring an interior painting company in Roswell, GA, will save you lots of time. You have a job, a family, and a social life. Wouldn't you rather spend time doing the things you love with the people you care about than painting your house? Hiring house painters in Roswell to do their job and what they're good at means you have time for things that matter to you. As a bonus, you have a really excellent paint job at the end of it all.