Home Interior Painting Checklist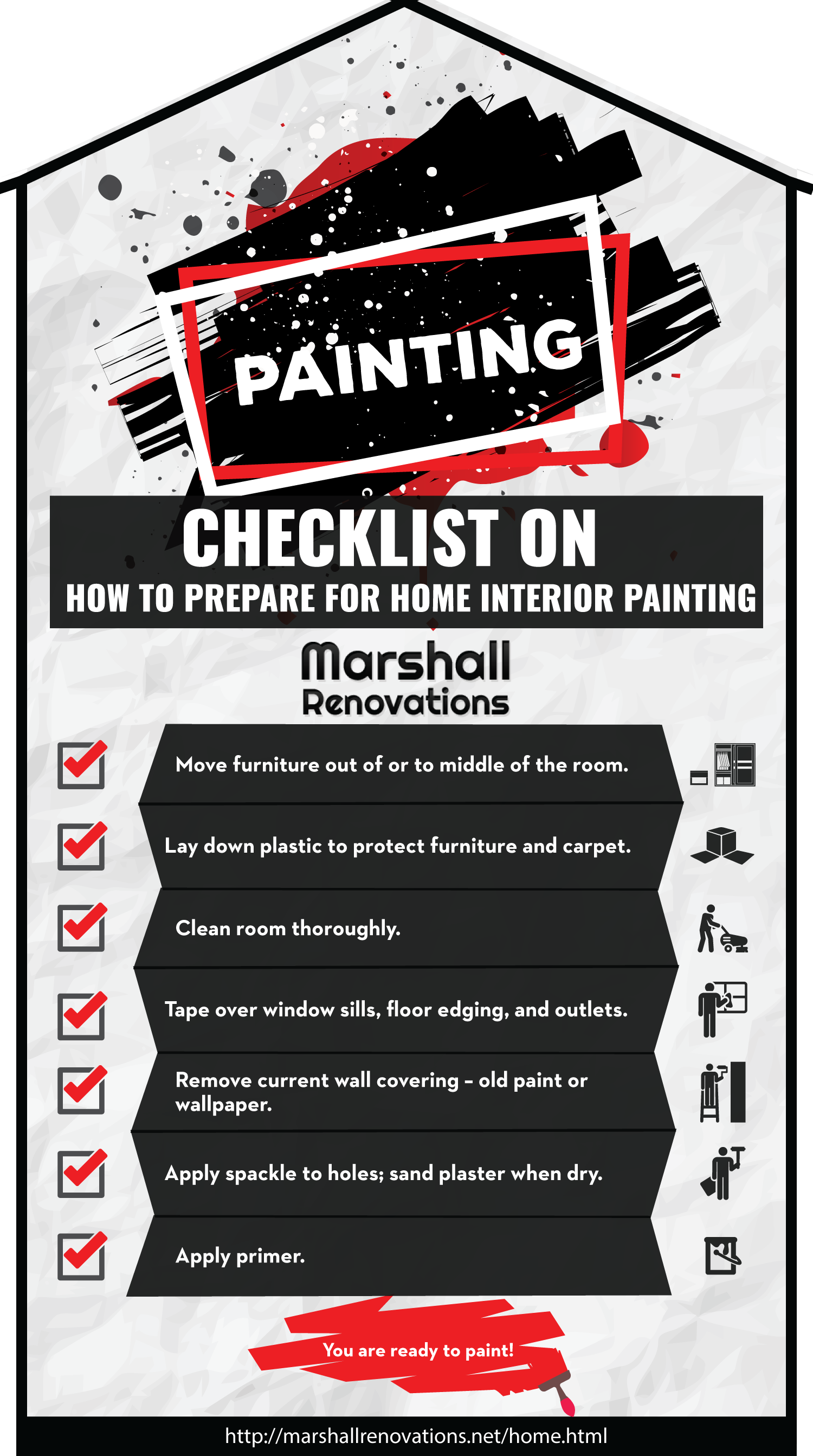 There are about 7 steps to making sure that your room is ready to paint. In order to do as great job, make sure that the first thing you do is remove everything from the room. Whatever you can't move out of the room, stack in the center and cover with plastic. Otherwise, paint may drip on it.
Clean the room well to remove dust, animal hair, and other debris that may have accumulated over the years. Then place a layer of plastic or paper on the floor to protect your rugs, carpet, or wood. Be sure to tape over anything, like outlets and edging, that you don't want painted. Remove the current wall covering and apply spackle to the holes in the wall, then apply the primer. After all of that, you are ready to paint. Seems easy, right?
Of course, at Marshall Renovations, we are always ready to do any paint job that you don't feel comfortable doing. We have over 20 years of experience and can do the job quickly and well, freeing up your time so that you can do something else. Our employees are insured, so you don't have to worry about anything when you hire our company to do the job. We'll make sure that your room looks the way you want and at a price you can afford. Contact us to get a quote. We look forward to making sure your interior looks great!