Tricks Interior Painters Use to Cheat Their Clients
Do you have a paint job at your home that you'd rather leave to the professionals? Hiring interior painters in Alpharetta to help you paint a room or the whole house is a great way to avoid frustration and bad results. However, hire the wrong painter and you could end up regretting the decision to go pro. Here are some signs to make sure your painter isn't cutting corners or trying to scam you.
Are You Getting Full-Service Treatment?
Reputable painting companies will always include all services in their bid. Or, they'll at least tell you when something isn't included. Unfortunately, many homeowners get taken by surprise when they deal with companies that aren't as forthcoming. For example, do you have excess wall repair that needs to be completed before paint is applied? If so, make sure that the company includes this service in the price that you are quoted. Some companies will purposely leave wall repairs out of the initial bid and then ask if you want it after the work has started.

These dishonest companies are betting that you'll just say, "Sure. Go ahead."

Pro tip: Always check the quote line by line to see what is included in the price.

Pick Paint Colors before Signing a Contract
Many homeowners don't realize that interior painting contractors in Alpharetta don't just charge customers for labor and the number of gallons of paint used. They also charge based on sheen and base. Where people run into trouble is when they're quoted a price for paint, sign the contract, and put money down to start the project, then find out that when their painter goes to buy the paint colors requested, it needs a deeper base. Guess what? This deeper base costs more. Honest mistakes happen and reputable companies will work with you to an extent.

However, reputable companies should also have a good idea what colors require deep base and what colors don't.
Best advice? Don't sign a contract or put money down until after your paint colors are chosen.
Beware of Watered-Down Paint Scams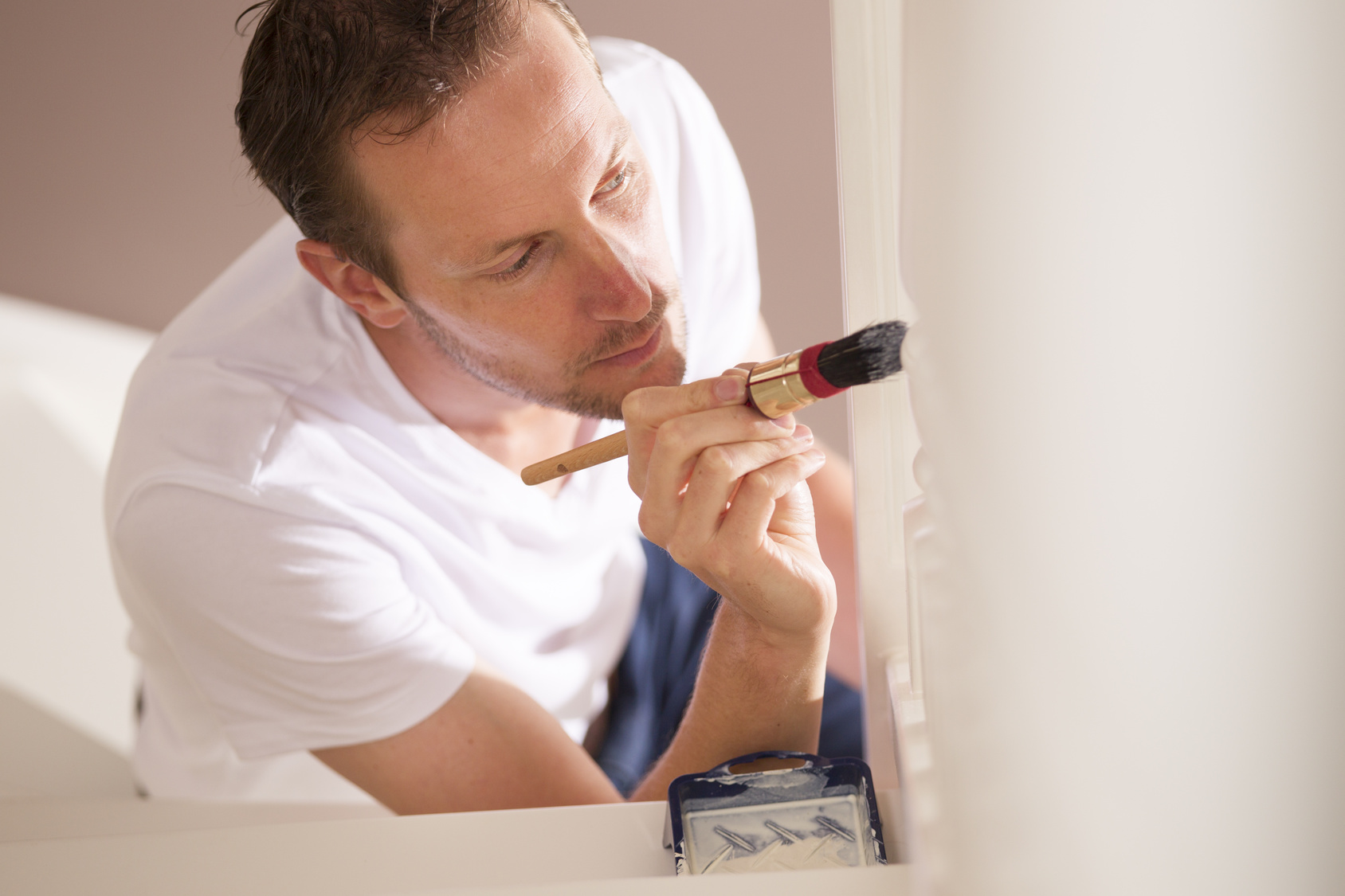 Did you just get a painting quote that sounds too good to be true? Smaller painting companies or individuals painting on the side may find it hard to compete with larger painting companies in town. The only way they know to compete is to lower their prices. Lower prices mean less profit. So, what do these individuals or companies do? They water down the paint so they use less paint and make a decent profit. That's great for them, but not for you.
How to spot watered down paint? Pay close attention to the paint cans as they come into your home. Don't be afraid to ask to inspect them and to make sure they're still sealed. Cans that appear new that aren't sealed could have had water added.
When you're ready to hire an interior painting company in Alpharetta, GA, be vigilant and don't be afraid to ask questions. You'll be happier with the outcome and you won't be taken for a ride.